No vacation is complete without experiencing the fine dining! Bayfield, WI, is one town that serves incredible cuisine. With its prime location right on the banks of Lake Superior, they obtain an abundance of fresh seafood for their guests. The food is so good here, many guests make repeat visits just to visit their favorite restaurant again! Check out some of the many excellent Bayfield, WI restaurants to help you decide which one you want to try first!
Are you interested in learning about the best Bayfield, WI area restaurants? Want to make your Wisconsin vacation the most memorable and relaxing time ever? Check out the many Bayfield area activities and dining options here.
6
of the Best Bayfield, WI Restaurants
Pier Plaza Restaurant
This family-owned downtown restaurant draws countless people with their fantastic happy hours and daily specials. The Pier Plaza Restaurant offers beautiful views to admire as you savor your delectable meal. Nothing could be better than sipping authentic Wisconsin brews or a refreshing daiquiri by the waterfront!
2. Maggie's
With quirky, vibrant decor and a laid-back environment, Maggie's has always been a local treasure. Their menu contains all kinds of tasty treats, from comfort foods to mouthwatering appetizers. Enjoy soups, salads, sandwiches, burgers, pizzas, and more at this eccentric spot.
3. Manypenny Bistro
Serving breakfast, lunch, and dinner, Manypenny Bistro is a great place to unwind with a great meal. If you are looking for a good traditional pizza, look no further. They also offer free delivery so you can enjoy their wood stone pizzas without having to go out.
4. Copper Trout Restaurant
With a diverse menu and fresh, local ingredients, Copper Trout is a great place to eat after an exciting day discovering the many things to do in Bayfield! They are becoming known for their seafood and pasta.
5. The Fat Radish
The Fat Radish is the place to go if you're craving a healthy and filling sandwich or wrap. With a wide variety of unique creations that include hot paninis and fish tacos, you'll love eating at this casual, cozy shop.
6. Landmark Restaurant at Old Rittenhouse
Enjoy elegant ambiance with a casual feel. Landmark Restaurant offers a 5-course dinner, or if you prefer, a la carte dining is available.
Come Stay with Us at Pinehurst Inn Bed and Breakfast!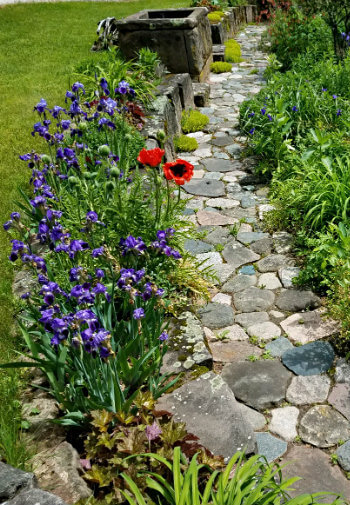 With food this wonderful, you will want to come back again and again. Where can you stay to make sure you experience every delicious eatery Bayfield has to offer? Enjoy your getaway to the absolute fullest by staying in the best Bayfield, WI, lodging possible! Pinehurst Inn Bed & Breakfast is one of the top ranked bed and breakfasts in this charming town that features luxurious rooms, incredible gardens and spa like amenities. Treat yourself to our homemade three-course breakfast first thing in the morning, then choose from exploring our gorgeous surrounding area or simply relaxing in the comfort of our peaceful inn. You're certain to love spending time in our lovely environment, so don't delay and book today!