Winter in Bayfield is always an adventure. If it gets cold enough without too much wind, the incredible Apostle Islands Mainland sea caves are accessible by walking on Lake Superior, what an experience. As winter starts coming to an end and the ice on Lake Superior starts to melt, there are incredible ice bergs of various shapes–an incredible sight to behold. This was early May and we still had a tremendous amount of ice, but you could feel that spring and warmer temperatures were just around the corner.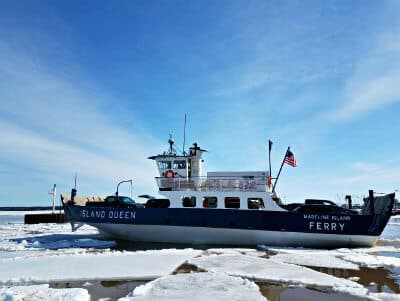 In late May and early June everything starts to green up and pop. It is an awesome time of the year and a good time to enjoy Bayfield and the Apostle Islands.
Here are some tangible and sort of tangible reasons to visit Bayfield and Pinehurst Inn Bed & Breakfast in late May and June….
Tour the Bayfield orchards and berry farms – apple and cherry blossoms are amazing. Contrast these colors with the clear blue skies and the deep blue waters – well, it's a bit of heaven
The air this time of year is so clear. Crisp. Warm days followed by cool evenings. If the skies are clear at night, the star gazing is amazing.
The pace is perfect. Stores and restaurants are open and happy to greet visitors. Yet still not as busy as in July and August into the fall. Activities are a "go" with kayaking, sailing and more – just not at the intense level.
The hiking in May and June is great – trails tend to be well maintained and the bugs are – well – sometimes – less persistent.
Bayfield in Bloom celebrates this community of gardens, hanging plants and the beginning of a new summer season.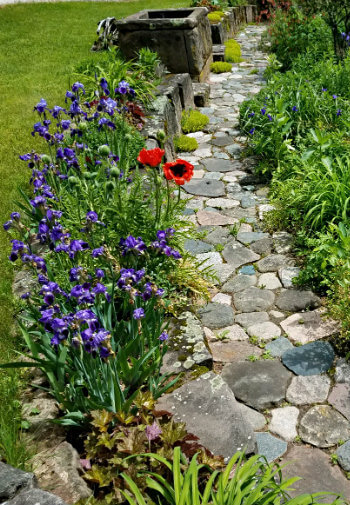 Start planning your trip today and be sure to secure your lodging at Pinehurst Inn Bed & Breakfast, some of the best lodging in Bayfield, WI. The front porch swing is the ideal location to relax and enjoy nature coming to life. Wander the spring gardens, they are magnificent this time of year! We look forward to welcoming you at Pinehurst Inn for your Bayfield and Apostle Islands vacation.