If you love spending time in the great outdoors and learning more about the many different species that inhabit it, the Chequamegon Bay Birding and Nature Festival in Ashland, WI, is the ideal event for you! This event takes place May 18-20, 2023, and involves three days of some of the most intriguing and educational wildlife activities you've ever experienced. Learn all about this upcoming event and mark your calendar so you don't miss out!
3 Reasons Why You Need to Attend the Chequamegon Bay Birding and Nature Festival
1. Incredible Wildlife
The Chequamegon Bay area alone is home to over 300 species of birds! These feathered friends can be divided into categories of common, uncommon, casual, and rare birds. If you keep your eyes peeled at all times, you might see a trumpeter swan, great gray owl, or a black-billed cuckoo! There will be a wide variety of furry creatures scurrying about as well, including the common porcupine, river otter, red fox, and gray wolf. In addition to the various amphibians and reptiles living in and around the lakes, you can cast your eyes to the skies and see a multitude of colorful dragonflies and butterflies darting about as well. Take a look at the Chequamegon Bay fishing report and map as well to see what species are living beneath the waters of Lake Superior!
2. Fun Events
The Chequamegon Bay Birding and Nature Festival hosts a wide spectrum of events to help the community learn more about the numerous different types of birds, animals, and insects that inhabit this area. Many field trips will be led by some of the most knowledgeable wildlife experts to help participants identify everything from frogs to flowers. Other events include kayaking, boat trips, photography lessons, cruises, scenic hikes, biking, and much more. You'll get the opportunity to hear from keynote speakers, attend banquets, and visit some of the area's most beautiful parks and natural landmarks, such as the Copper Falls State Park, the North Country National Scenic Trail, Whittlesey Creek National Wildlife Refuge, Chequamegon National Forest, Moquah Barrens State Natural Area, and Apostle Islands National Lakeshore.
3. Amazing Area
This exciting event will be held at the Northern Great Lakes Visitor Center in Ashland, WI, a town that is a unique destination for many reasons. Filled with delicious dining and picturesque scenery, Ashland is definitely worth a little extra exploration! Discover fascinating historical facts at the Ashland Historical Society Museum, admire the creative art of the Ashland Mural Walk, or tee off at the Ashland Chequamegon Bay Golf Club. Make sure to stop by the neighboring town of Bayfield, WI, as well; in addition to the many other things to do, Bayfield has some of the best lodging in all of Wisconsin!
Come Stay with Us at Pinehurst Inn Bed & Breakfast!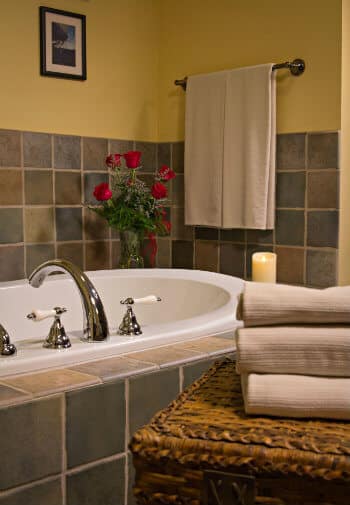 Complete your getaway to Wisconsin by staying in the best lodging! Pinehurst Inn Bed & Breakfast provides luxurious lodging in Bayfield, WI and offers comfortable rooms, warm hospitality, and wonderful amenities, including jetted tor clawfoot tubs and fireplaces for our guests to enjoy. Come see for yourself why our area is so fantastic; check our availability and book your stay today!
To learn more about the many things to do in Bayfield, WI, click here.