Known as Wisconsin's hidden gem, Madeline Island is a wonderful place to explore. It's the largest of the Apostle Islands and offers sandy beaches, warm breezes, and stunning lakeshore views. Take the Madeline Island Ferry across Chequamegon Bay to discover the island's unique shopping and dining opportunities. You also have the option to explore the area by kayak or sailboat. With so many fun things to do on Madeline Island, your trip to Wisconsin will be one you'll never forget. Take a look at some of the most fun things to do on Madeline Island and start planning your trip to this exciting destination today!
Are you wondering about things to do on Madeline Island, or other great tips for vacationing in Wisconsin? Then you should click here to get the lowdown on where to go, what to eat, and what you simply must experience in Bayfield, WI and and the surrounding area. Don't forget to book a stay at the Pinehurst Inn Bed & Breakfast for luxury accommodations!
Top 3 Things to Do on Madeline Island
Visit the Madeline Island Museum
Just a few steps from the ferry dock is the Madeline Island Museum. This small museum showcases the history of Madeline Island and the Village of La Pointe. Check out the amazing fur trading exhibit, Ojibwe exhibits, and wonderful short film with music provided by the performers at Big Top Chautauqua.
Explore the Beautiful Madeline Town Park
Why not drive or bike out to the Madeline Island Town Park? Here you will find some of the most beautiful beaches on the Island. The water at the town park is generally quite shallow and perfect for the kids to play. There's also a beautiful lagoon that's ideal for canoeing and birdwatching. Put out a few beach chairs or a blanket and enjoy relaxing in the sand- this is the perfect spot for reading or book or simply soaking up the abundant sunshine.
Attend an Entertaining Event
Madeline Island hosts a number of incredible family-friendly events throughout the year. Celebrate Independence Day at the annual 4th of July Parade during the summer or head to Madeline Island Fall Festival in October for pumpkin decorating, costume contests, and face painting. No matter when you visit, there's always something happening on Madeline Island, so start planning your unforgettable Wisconsin adventure today!
Book Your Stay at Pinehurst Inn Bed & Breakfast During Your Amazing Wisconsin Vacation!
T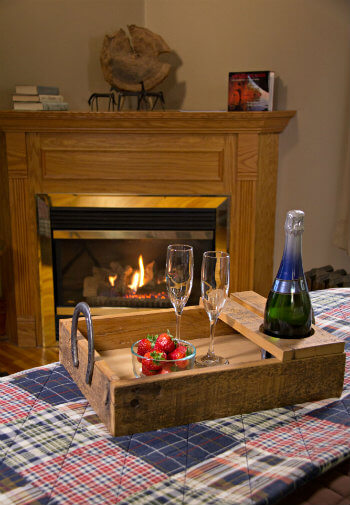 here are many other wonderful things to do on on Madeline Island – shops, the State Park, the golf course, and great restaurants. Whatever you choose, it's a great place to escape to and enjoy the history and beauty of this area.
When it's time to head back to the mainland, come home to our Bayfield, WI, bed and breakfast and unwind. Our beautiful guest rooms have everything you need for a comfortable and memorable getaway. You'll even enjoy a delicious complimentary breakfast each morning. Check to see what's available now, then give us a call or book your stay online. We look forward to seeing you soon!
Looking to save on your next trip to Wisconsin? Check out our specials!