While it may seem like Spring will never arrive, soon the snow will start disappearing and the ice on Lake Superior will start to break up. And before you know it, the flowers will start to bloom and the cherry and apple blossoms will start to appear. Spring is such an awesome time of year in Bayfield as everything starts to come alive after a long winter. It is the perfect time of year to visit Bayfield if you are looking for a unique experience and want to avoid the crowds of summer. Here are the top five things to do in Bayfield, Wisconsin this Spring:
1. Experience the ice break-up on Lake Superior. The ferry to Madeline Island is running, so if you can get up here soon, you might be able to experience the ice break-up up close and personal. The ice break-up on Lake Superior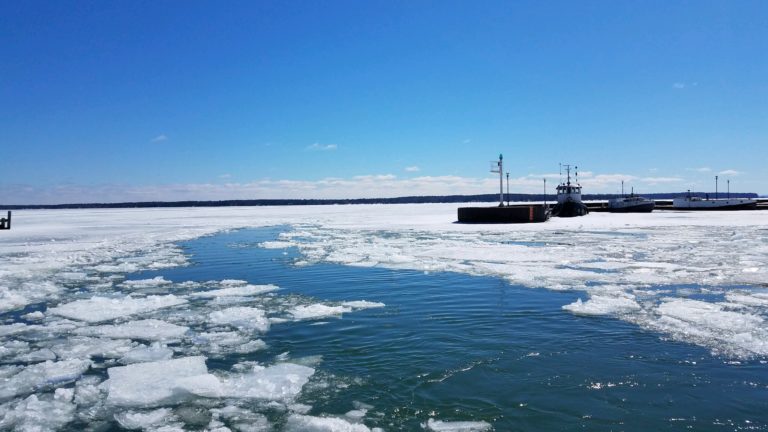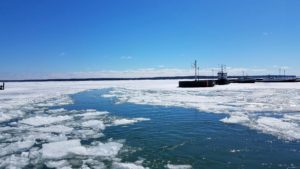 is something to witness. One minute the lake appears completely frozen and then the next minute, huge ice chunks of ice break free and you can see areas of open water. We were able to experience this phenomenon firsthand last Spring, what a sight to behold. There were humongous slabs of ice breaking away and floating in the water. This could be viewed right from downtown Bayfield, as well as from many of the area trails. Salmo trail, a short distance from Pinehurst Inn Bed & Breakfast, takes you right to Lake Superior where you can take in the incredible sights at lake level. Friendly Valley Beach is another spot where you can walk the beach and take in the strength and power of the Lake. For a different perspective, check out Houghton Falls trail which provides panoramic views of Lake Superior and the Apostle Islands from the top of some of the area sandstone cliffs. Meyers Beach is another option for some incredible views, both at beach level and from atop the cliffs on Meyers Beach trail. These are sights well worth taking in.
2. Check out the area Waterfalls. With all the melting snow and seasonal rain, Spring is peak season for viewing waterfalls in Northern Wisconsin. Houghton Falls is our favorite local trail where you can enjoy the waterfall and then continue on the trail to Lake Superior for awesome views of the Lake and the Apostle Islands. Other area waterfalls include Lost Creek Falls and Twin Falls Park. If you are willing to travel a bit, Copper Falls State Park in Mellen, Wisconsin, has some phenomenal waterfalls and trails. You can easily spend an entire day at Copper Falls walking the different trails and taking in the powerful waterfalls and breathtaking views.
3. Participate in the Chequamegon Bay Birding & Nature Festival. This three-day event takes place May 18 -20, 2023, at the peak of spring migration. Check out the Birding & Nature Festival website for further information and a list of activities, events, and how to register. Activities fill up quickly once registration is open, so if this is something you are interested in, start planning now. Spring is a great time for birding so whether you participate in the festival or simply explore the area on your own, there will be plenty to see and experience.
4. Check out the Bayfield Winery and Blue Ox Cider. Enjoy a sampling of local wines in the beautiful rural setting overlooking the vineyard. If you need to stretch your legs or just want to enjoy some fresh air, enjoy a hike on their on-site trails. If you would like to try something different, there is White Winter Winery located in Iron River, famous for its mead and hard cider, and Copper Crow Distillery located just north of downtown Bayfield, where you can try locally distilled wheat vodka. And if beer is more to your liking, check out South Shore Brewery. Tastings are available at the Tap House in Washburn and at Deep Water Grille in Ashland. You can even arrange to spend a day with head brewer Bo. Opening dates for some of these business have yet to be set. Check with any of the businesses you are interested in visiting to make sure they are open.
5. Enjoy Bayfield in Bloom, a celebration of Spring. This annual Spring celebration runs from June 2 – 11, 2023. While events are still being scheduled, it is a beautiful time to experience mother nature coming to life. Take a drive along our "fruit loop" and experience the apple and cherry blossoms, then stop at Hauser's to check out their bare root plants. Tour some of Bayfield's gardens during the Bayfield Garden Tour on June 10, 2023. For more up-to-date information about events and activities surrounding Bayfield in Bloom, click HERE.
STAY AT PINEHURST INN BED & BREAKFAST FOR YOUR SPRING GETAWAY
Start planning your Spring getaway to Bayfield today and don't forget to check out Pinehurst Inn Bed & Breakfast, TripAdvisor's #1 rated bed & breakfast in Bayfield, for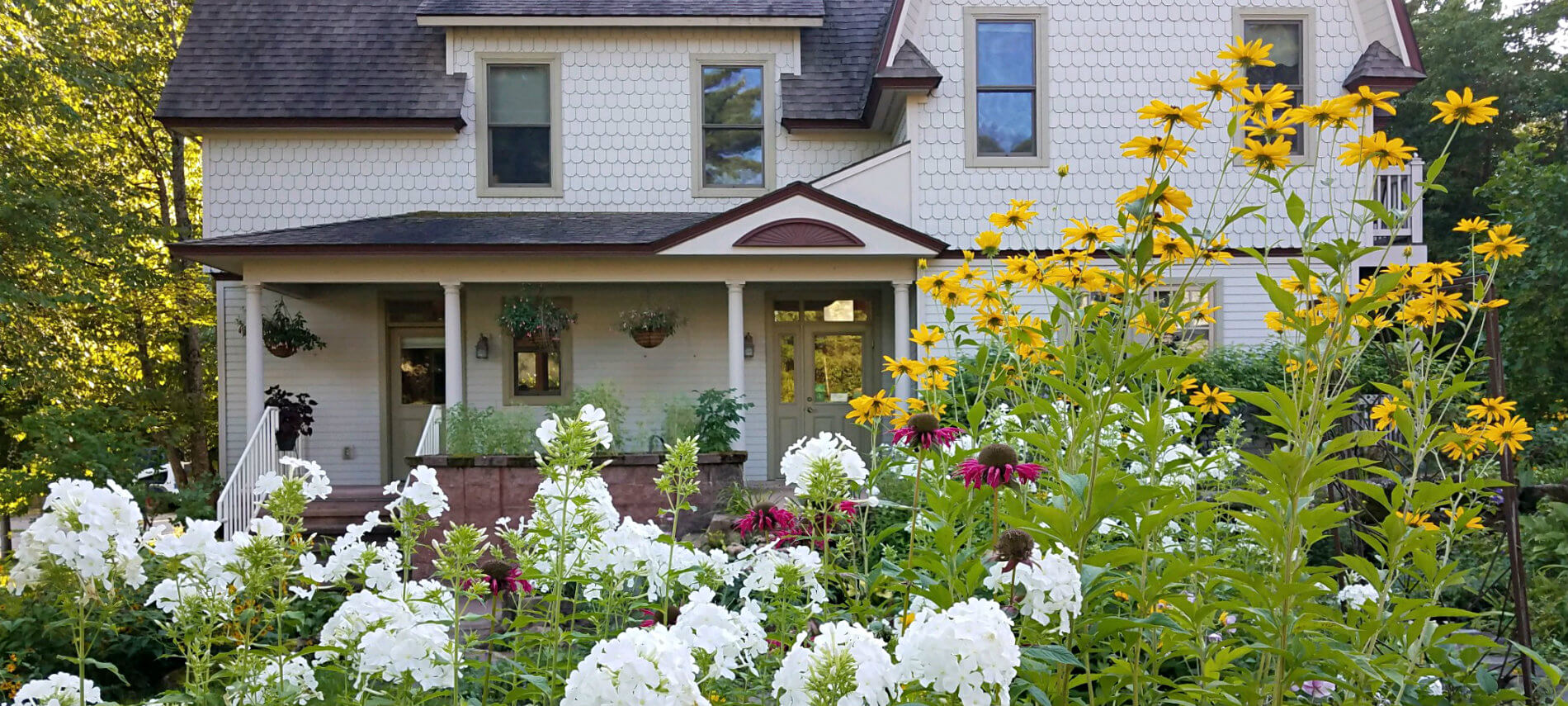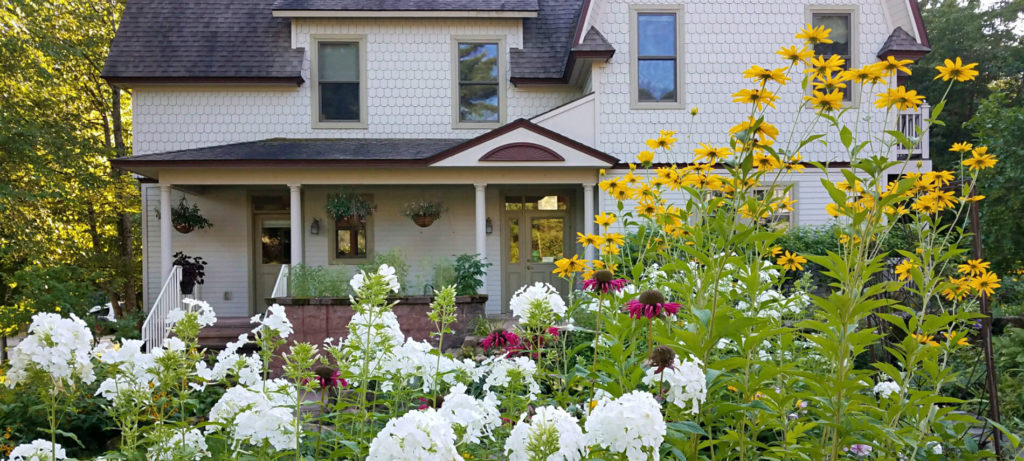 your lodging needs. Your stay at Pinehurst Inn B&B includes a delicious and hearty three-course breakfast, and an afternoon snack. It is easy to check availability.