We live in an incredibly beautiful area. The Bayfield Peninsula provides such great opportunities for outdoor adventure and exploration. Lake Superior makes it all that much better, as it blesses the peninsula with lots (and lots!) of snow. Hence, we are truly a winter playground.
One of the best ways to experience this winter wonderland is dog sledding with Wolfsong Adventures. They provide a magnificent dog sledding experience that includes training, equipment, great guides and amazing dogs. The Morning Adventure is the most popular going from 9am to 1pm, includes hot lunch on the trail. Drive your own team or hop on the sled and simply ride along. A shorter Afternoon Run provides 2-1/2 hours with times dependent on the time of year.
Stay at the Best Bayfield Lodging for your Dog Sledding Trip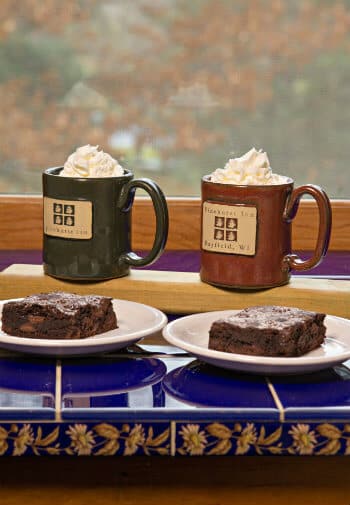 At Pinehurst Inn Bed & Breakfast, you will be treated to a hearty three course breakfast before you head out for your dog sledding experience. When you return to the inn, we will have your afternoon treat waiting for you. We also have complimentary coffee, tea, and hot chocolate, as well as soft drinks, which will pair well with your treat. The rooms are warm and inviting, and are the perfect place to unwind and relax and spending the day playing in the snow. Now is the perfect time to start planning your winter vacation to Bayfield, WI, so check out our availability today. We look forward to having you as our guest!
Need more? Check out the "Life to the Max" YouTube video below: