Breathtaking beauty, unbelievable views, and abundant wildlife make Lake Superior a prime vacation destination. Countless visitors flock to this region for the hiking, fishing, kayaking, and, of course, exploring the incredible Apostle Islands. These numerous islands remain shrouded in wonder and mystery, containing everything from sandy beaches to fascinating sea caves. The Apostle Islands Cruises is a tour company in Bayfield, Wisconsin, that allows visitors the opportunity to see the many attractions in and around these islands. An Apostle Islands boat tour is an excellent way to experience the many different aspects of this intriguing region all in one day, so check out which tour you want to attend and reserve your seat today!
Are you looking for more info on the Apostle Islands Boat Tour, or any other fun activities to do on your Wisconsin vacation? Click here to find all the best info about what to see, do, and enjoy during your Wisconsin vacation!
Choose Your Favorite Apostle Islands Boat Tour by Apostle Islands Cruises!
Grand Tour
We begin with the Grand Tour, one of the best starting experiences for the Apostle Islands. The Grand Tour will lead you through 55 miles of the area's most iconic scenery. You'll be able to spot landmarks like Devil's Island, the Manitou Fishing Camp, and the Raspberry Island Lighthouse. Also, keep your eyes peeled for any wildlife that inhabits this area! This tour lasts a little over three hours, so you can choose whether to embark on a morning or evening tour. Visitors love morning tours because the early morning sun over the vibrant lake is peaceful and calming. Alternatively, an evening tour usually ends with a vibrant, dynamic sunset setting over the waters. The choice is yours to make!
Glass Bottom Boat Tour
This Apostle Islands cruise service also offers a Glass Bottom Boat Tour. This tour gives visitors the ability to learn all about the shipwrecks and historic artifacts that are hidden below the lake waters. This vessel is equipped with a clear, glass bottom so participants can see the remains of these schooners, steamers, and tugs right below their feet. The Sand Lighthouse and Raspberry Lighthouse are also highlighted in this two and one-half hour tour.
Lighthouse and Other Tours
If you'd prefer a different experience where you have an opportunity to explore a lighthouse or an island, the Apostle Islands Cruises also offers other trips, Michigan Island lighthouse tour, Raspberry Island lighthouse tour and Stockton Island day hiking trip. Want to spend even more time out on the water to see the Apostle Islands of Wisconsin? Take a ride on the Madeline Island Ferry line or enjoy some Apostle Islands kayak tours!
Come Stay with Us at Pinehurst Inn Bed and Breakfast!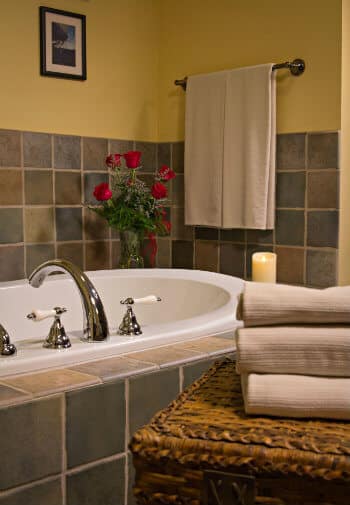 Enjoy your getaway to the state of Wisconsin to the absolute fullest by staying in the best lodging possible! Pinehurst Inn Bed and Breakfast is one of the top-ranked bed and breakfasts in the charming town of Bayfield, WI, that features luxurious rooms, each with a private bath and spa-like amenities. Treat yourself to our homemade breakfast first thing in the morning, then choose from exploring our gorgeous surrounding area or simply relaxing in the comfort of our peaceful inn. Start planning your adventure today by checking out our availability online.