Of all the Great Lakes of North America, Lake Superior is the largest, spanning about 2,900 cubic miles and shared by Ontario, Minnesota, Michigan, and Wisconsin. With its abundance of water and picturesque surrounding scenery, the magnificent Lake Superior offers endless opportunities for fun and adventure! Lake Superior vacations always include numerous ways to bask in the great outdoors, as well as offering additional, fantastic places to eat, explore, and relax. Discover how to have the best Lake Superior vacations and start planning yours today!
3 Ways to Have the Best Lake Superior Vacations
1. Explore the Stunning Environment
Take advantage of all the exciting, one-of-a-kind activities that accompany staying near a lake! Here, you can go kayaking, sailing, or even take cruises around the area. Lost Creek Adventure is a great local business that provides rental equipment and also leads full-day, half-day, and overnight kayaking trips. Trek & Trail is another amazing company that supplies rentals as well as kayak tours of the famous, surrounding sea caves of the Apostle Islands. Delving into these fascinating natural phenomena is a truly unforgettable experience; clear blue waters, brightly colored geologic features, and breathtaking views as far as the eye can see, make this area an attraction like no other. The Apostle Islands National Lakeshore of Wisconsin also includes twelve miles of mainland and beaches that visitors can investigate to catch a glimpse of the local wildlife and native vegetation. Hop on for an Apostle Islands cruise for a chance to see or learn about all 21 of these gorgeous islands in a day, as well as additional landmarks found in this area.
2. Enjoy Delicious Dining
No vacation is complete without a hearty meal after a thrilling day of outdoor activities! Lake Superior contains many fantastic restaurants that are bound to satisfy even the hungriest of appetites. Lakeside Dining Room in the Bayfield Inn is located right on the banks of Lake Superior, serving delicious seafood and steaks, paired with fresh, local produce and tasty, unique creations. ManyPenny Bistro is another beloved spot in Bayfield, WI, that serves classic seafood dishes, along with other favorites like sandwiches, pizzas, and burgers. Pier Plaza Restaurant also prepares mouthwatering meals in a gorgeous, waterfront atmosphere; you can also grab an amazing daiquiri or margarita at the Pickled Herring Club here!
3. Stay in the Best Accommodations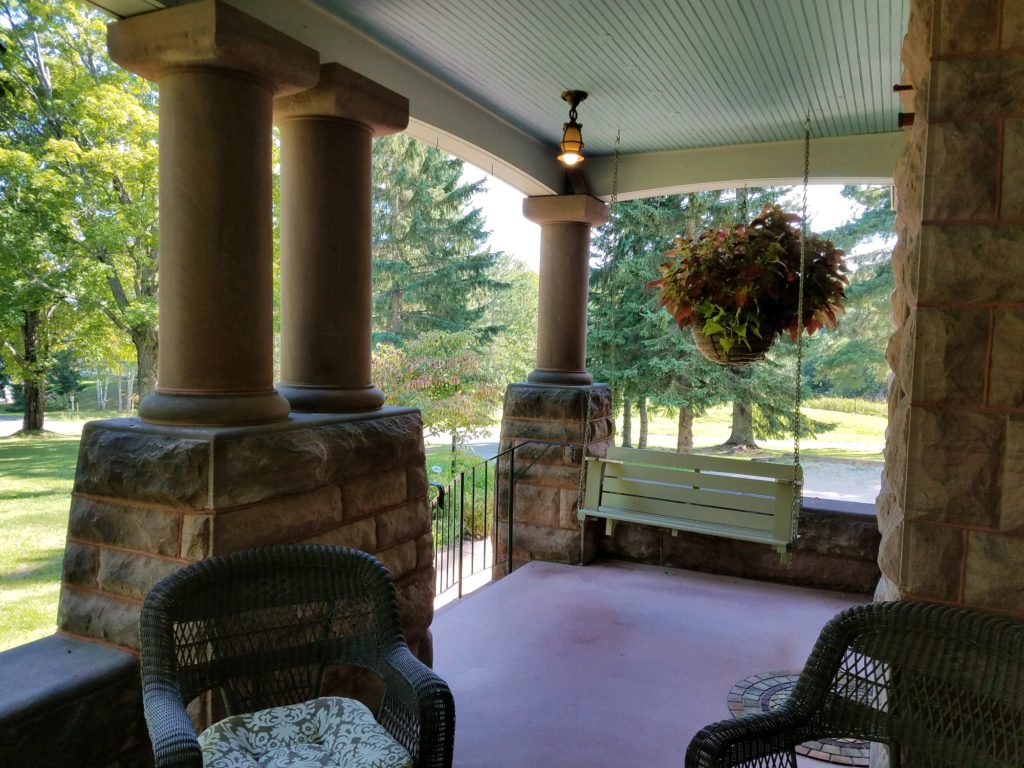 Complete your trip to Lake Superior by settling down in the best lodging possible! Pinehurst Inn Bed & Breakfast is a luxurious bed and breakfast in Bayfield, WI, that features the most comfortable and inviting rooms, with deluxe, eco-friendly amenities. Enjoy our homemade breakfast first thing in the morning before you take off on your journey to discover the incredible things to do in and around Lake Superior! We also gorgeous perennial gardens to wander and a brownstone porch with seating and a swing. Hanging out of the porch is some of our guests' favorite things to do in their downtime. You are bound to love staying in our peaceful, heavenly paradise near the banks of Lake Superior, so don't hesitate to check our availability and book your room today!
To learn more about the many things to do in Bayfield, WI, click here.