If you're planning a vacation to the waterfront town of Bayfield, Wisconsin, you are going to be beyond impressed! This beautiful area is bursting with things to do, such as kayaking Lake Superior, exploring the mysterious Apostle Islands, or dining at one of the many fantastic Bayfield restaurants. With its gorgeous scenery and diverse environment, Northern Wisconsin contains abundant wildlife to observe, especially birds! Bayfield bird watching is a favorite pastime here due to the wide variety of different species you can spot. Make sure to bring your binoculars to see how many bright and colorful birds you can identify.
Do you have questions about Bayfield bird watching? Do you want to know what to see, do, and eat during your next vacation? Click here where you'll find all the best info about what to see, where to eat, and what you absolutely cannot miss during your vacation to beautiful Wisconsin!
All about Bayfield Bird Watching
What to See
Northern Wisconsin serves as a home for almost 300 bird species! Since this area contains Lake Superior, birds of all types are drawn to it, from waterfowl to woodpeckers. Some feathered friends to be on the lookout for include warblers, sandpipers, hawks, eagles, sparrows, owls, grouse, robins, and raptors. This particular region is home to some rare, signature species as well. These uncommon species include Common Terns, Piping Plovers, Sharp-tailed Grouse, and Great Gray Owls.
Where to Go
There are several ideal spots to see numerous different types of birds in Bayfield, WI. The Apostle Islands National Lakeshore is one prime area; here, park guides lead tours to observe the thriving wildlife that resides here. Chequamegon Bay, on the shores of Lake Superior, is full of coastal wetlands and forests that draw a variety of different types of birds. The Chequamegon National Forest is another great spot due to its peacefulness and seclusion, which sets the perfect scene for watching wildlife in their natural habitat.
Bayfield Bird Watching Events
Since Bayfield bird watching is such a beloved activity here, there are many events that celebrate this important part of the town's culture. The Chequamegon Bay Birding and Nature Festival is a local tradition that is centered around bird watching. During this annual event, you can learn all about the different types of birds that inhabit this area as well as native animal and plant species. Engage in fun activities, try delicious food, and much more at this weekend celebration!
Come Stay with Us at Pinehurst Inn Bed & Breakfast!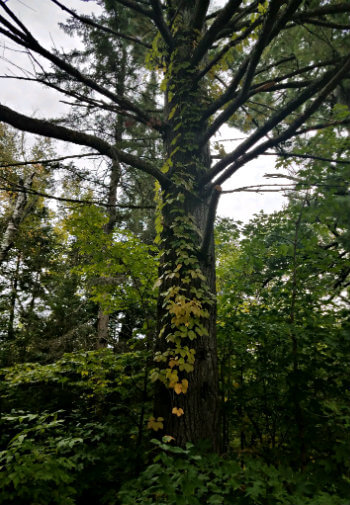 Make sure you stay in the best lodging while you're visiting Bayfield, exploring its many natural features and observing the fascinating wildlife. Pinehurst Inn Bed & Breakfast is a luxurious bed and breakfast, nestled in the heart of Bayfield, WI, that offers eco-friendly accommodations. Relax in our comfortable rooms while treating yourself to our many environmentally friendly amenities, like our hearty breakfast, Gilchrist & Soames BeeKind lotion and bath products, luxurious eco-friendly sheets, and micro-fiber robes. You're guaranteed to treasure the time you spend in our peaceful haven in Wisconsin, so don't hesitate another minute; check our availability and plan your trip today!