The kids are looking gloomy and the stores are offering back to school sales. You know what that means: summer is almost over! Fortunately, there's still some time left to experience the plethora of hiking and outdoor experiences. There's plenty of hiking near Bayfield, WI for you to enjoy. Simply book a stay at the Pinehurst Inn Bed & Breakfast, and spend every day out on the trails. If you're looking for the best hiking locations, here are five hot spots for hiking near Bayfield, WI which you can't miss!
The Best Hiking Near Bayfield, WI
Frog Bay Tribal Park is one of the only parks of its kind. It is one of the only parks owned by a native tribe — the Red Cliff tribe — and is known for its preservation of rare species of plants. Hiking here gives you not only peace and relaxation, but also a beautiful view of the nearby Apostle Islands.
Do you enjoy tall trees? Really, really, tall trees? The Nourse Sugarbush may as well be California's Redwood Forest this side of the Rocky Mountains. The unique location allows the flora to grow with little fear of fire. Thus, the sugarbush is awesomely large, and secluded from human development. This is a place where you can really get away from it all!
Of course, we can't mention the Sugarbush without mentioning the mountain itself! There are miles of trails all along Mt. Ashwabay, making it the prime place to go hiking near Bayfield, WI. There also are exhilarating trails for mountain biking, if that is your preferred means of exploring the great outdoors. Also, while every effort is made to ensure a harmony with nature, you can also take comfort in the fact that the trails are designed and maintained by volunteers. Mt. Ashwabay offers you hiking that is comfortable while still getting you close to nature.
Do take care where you come here, as the Echo Dells area is private property. Spend some time hiking, however, and you'll find a rare sight: a gorgeous sandstone cliff extended into Lake Superior. Additionally, you'll be rewarded with a lovely view of the Apostle Islands!
Head out to Madeline Island via ferry and you'll find seven miles of hiking trails at the Big Bay State Park. In addition to great views of the lake, birdwatchers will also love the over 240 species of birds which can be found on the island.
Book a Stay at Pinehurst Inn Bed & Breakfast During Your Next Big Hiking Trip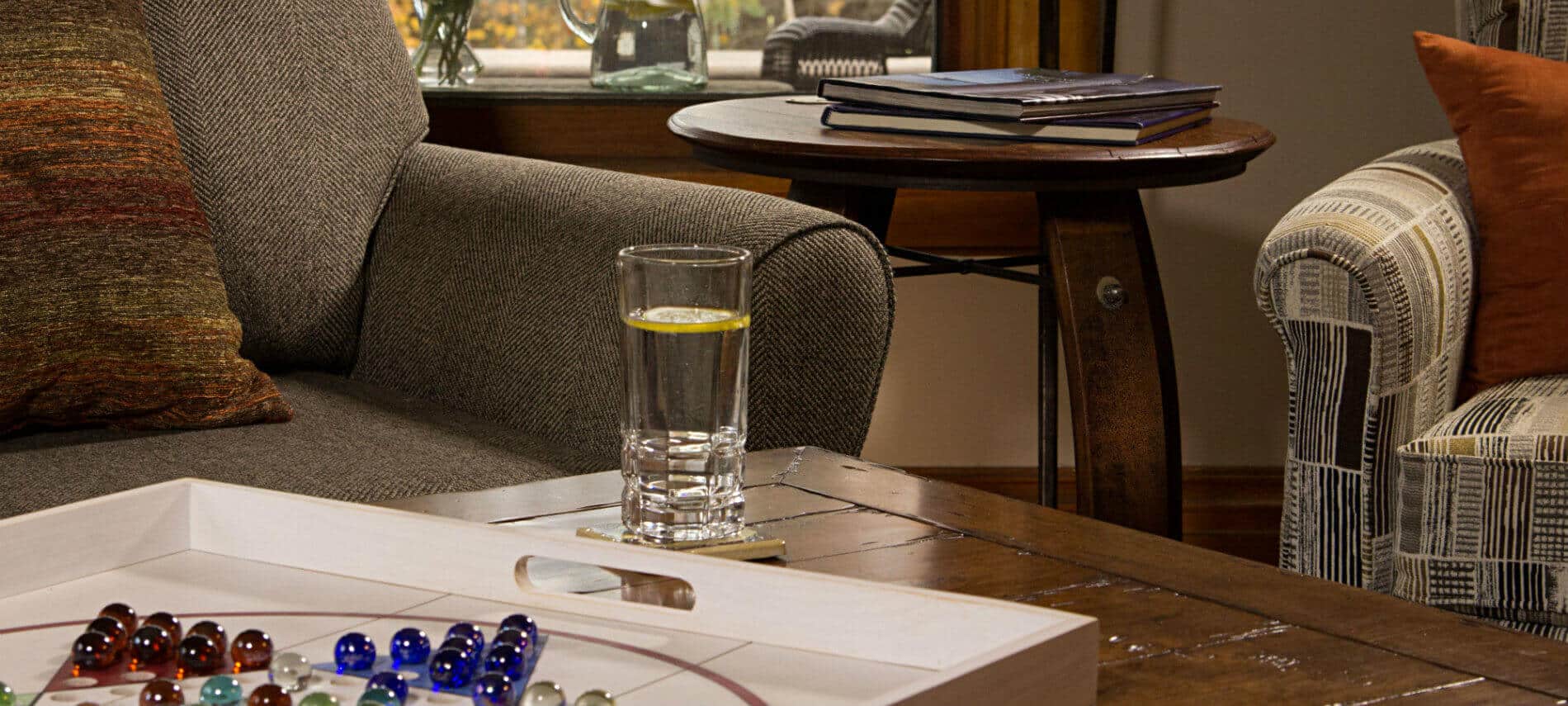 When you're ready to relax after a full day of hiking, put your feet up at the Pinehurst Inn Bed & Breakfast, one of the top-rated bed and breakfast in Bayfield, WI, featuring eco-friendly amenities, welcoming innkeepers, and warm and inviting rooms. You'll love the charming and comfortable spaces available here, such as Holly's Room. And we always offer a delicious hot breakfast in the morning, which incorporate locally sourced ingredients. It's the perfect way to fuel up before heading out on a Bayfield adventure. You're bound to love our outstanding and exquisite Inn, so don't delay and book today!