There are so many places to visit in Wisconsin, where does one even begin? The state has some of the best small towns as anywhere you've ever been, and one of the best ones is Iron River, WI. Interested in visiting the jewel of the north? Then here's all the details about what to see and do in Iron River, WI.
Are you interested in learning more about Iron River, WI and other great towns to visit in Wisconsin? Do you want comfort, friendliness, and a relaxing atmosphere for your next vacation? Then visit the Pinehurst Inn Bed & Breakfast. We accommodate our guests to provide the perfect Wisconsin vacation, and have all the info on what to see and do. Want a sneak peak before you come? Click here.
What You Need to Know about Iron River, WI
Where to Eat
Good food is a must on any vacation. It's simply the easiest way to get an experience of the local flavor. You need to know the best restaurants to dine in when visiting a new destination! There are an abundance of Iron River, WI, restaurants that you will love. The Iron River Pizza Parlor is sure to delight your taste buds, and the Rustic Roost is always a popular option as well. Lovers of great wine will also have to check out the White Winter Winery.
What to Do
Iron River, WI, is the ideal place to enjoy some much-needed time in the great outdoors! No matter what you love to do outside, you'll find it here in this special town in Wisconsin. Here's a taste of the many things you can do. Treat yourself to some fresh air and go for a hike! There are plenty of places to take a stroll through the great outdoors here, such as the Chequamegon National Forest, the Brule River State Forest, and the North Country National Scenic Trail. You'll also find a variety of trails perfect for biking as well as four-wheeling (and snowmobiling in the winter). If you love getting out on the water, you'll find plenty of opportunities in Iron River, WI. Visit Brule River Canoe Rentals and Lost Creek Adventures for all the gear you need to spend an amazing day floating down the river. Finally, tee off in one of the best golf courses in Wisconsin! The Northern Pines Golf Course in Iron River, WI, is a 9-hole course surrounded by stunning scenery, creating the perfect setting for an unforgettable afternoon of golf. They also offer two driving ranges and banquet facilities.
What to See
Every year, Iron River hosts a summer shindig that can't be missed! The Iron River, WI Blueberry Festival comes around every July to offer exciting activities, such as rides, games, contests, live music, dancing, and even a parade! It also includes local food and craft vendors.
Where to Stay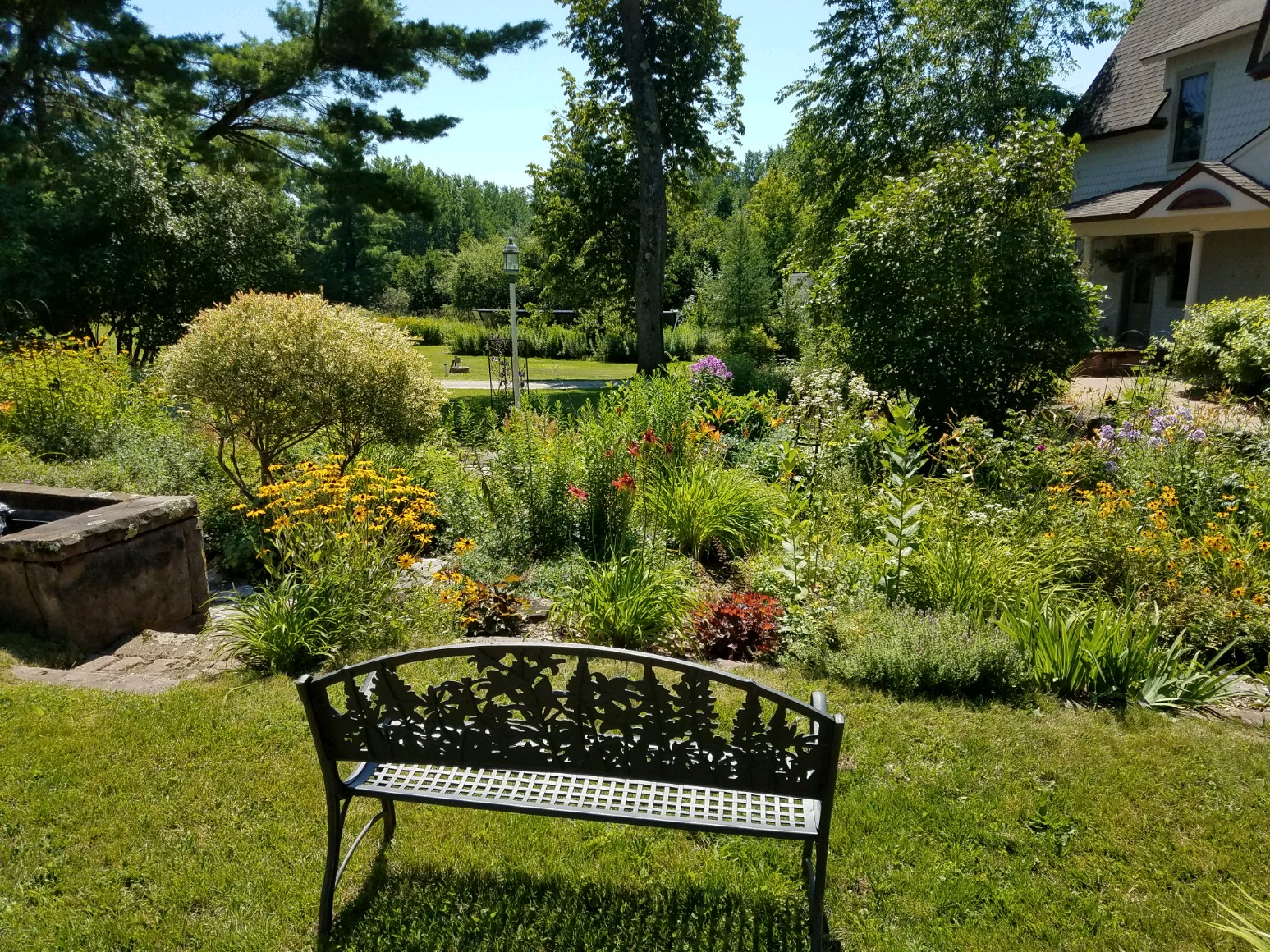 Treat yourself to the finest lodging during your vacation to Wisconsin! Pinehurst Inn Bed & Breakfast in Bayfield, WI, is just minutes away from all the many things to do in Iron River, WI. Our cozy bed and breakfast includes luxurious rooms, eco-friendly amenities, and of course, a hearty homemade breakfast first thing in the morning. When you're not enjoying the many nearby attractions of Bayfield and Madeline Island, WI, (like the famous Apostle Islands National Lakeshore), curl up by the fireplace or relax on a bench in our gardens. There's an unforgettable trip waiting for you, so don't delay and book today!