The Apostle Islands National Lakeshore in Bayfield, Wisconsin is a natural attraction that draws countless visitors from all over. While you're exploring this area, be sure to add Sand Island, Wisconsin, to your vacation itinerary! Discover why this particular island is so special and start making your travel plans today.
Are you searching for more great vacation getaways like Sand Island, Wisconsin? Looking for a luxury getaway? Book a stay at the Pinehurst Inn Bed & Breakfast. We have all the information for what to see and do during your next Wisconsin vacation, check it out here.
3 of the Best Things to Do in Sand Island, Wisconsin
1. Kayaking
Sand Island, Wisconsin, isn't too far away from the mainland, making it easily accessible by kayak or boat! Part of the Apostle Islands National Lakeshore, this island features sea caves that can be explored by kayak (when the weather conditions allow it). Be sure to check the National Parks Service website before you go to make sure the wind and waves won't be too rough for your excursion. Your journey to these caves starts in Little Sand Bay and is guaranteed to offer stunning views!
2. Cooking Out
Once you arrive in Sand Island, Wisconsin, you'll notice there are numerous campsite areas! This is a popular camping spot that also provides picnic tables, fire rings, and well water. Bring some food and enjoy a meal in the great outdoors! Roasting marshmallows over a campfire is a great way to spend time in Sand Island, Wisconsin. Facilities also include vault toilets.
3. Exploring the Lighthouse
The Sand Island Lighthouse in Wisconsin is another incredible attraction on this island and also a key piece of area history. This light was built all the way back in the year 1881 and was automated in the year 1921. This lighthouse was once surrounded by a social community, mostly farmers and fishermen who loved spending time on this island. Its classic Gothic style causes the Sand Island Light to be considered as one of the most attractive Lake Superior lighthouses. Tours of the Sand Island Lighthouse in Wisconsin are held during the summer, led by park volunteers.
Other Nearby Attractions
After your memorable experience on Sand Island, Wisconsin, visit some other popular spots nearby! Madeline Island offers numerous attractions and festivities that draw countless visitors, while the Devil's Island Lighthouse is another great spot to visit for those intrigued by the Sand Island Light. Start planning your adventure today!
Where to Stay During Your Adventure in Bayfield, Wisconsin
You'll find so many opportunities for adventure waiting for you here in Bayfield, Wisconsin! While you're here, stay in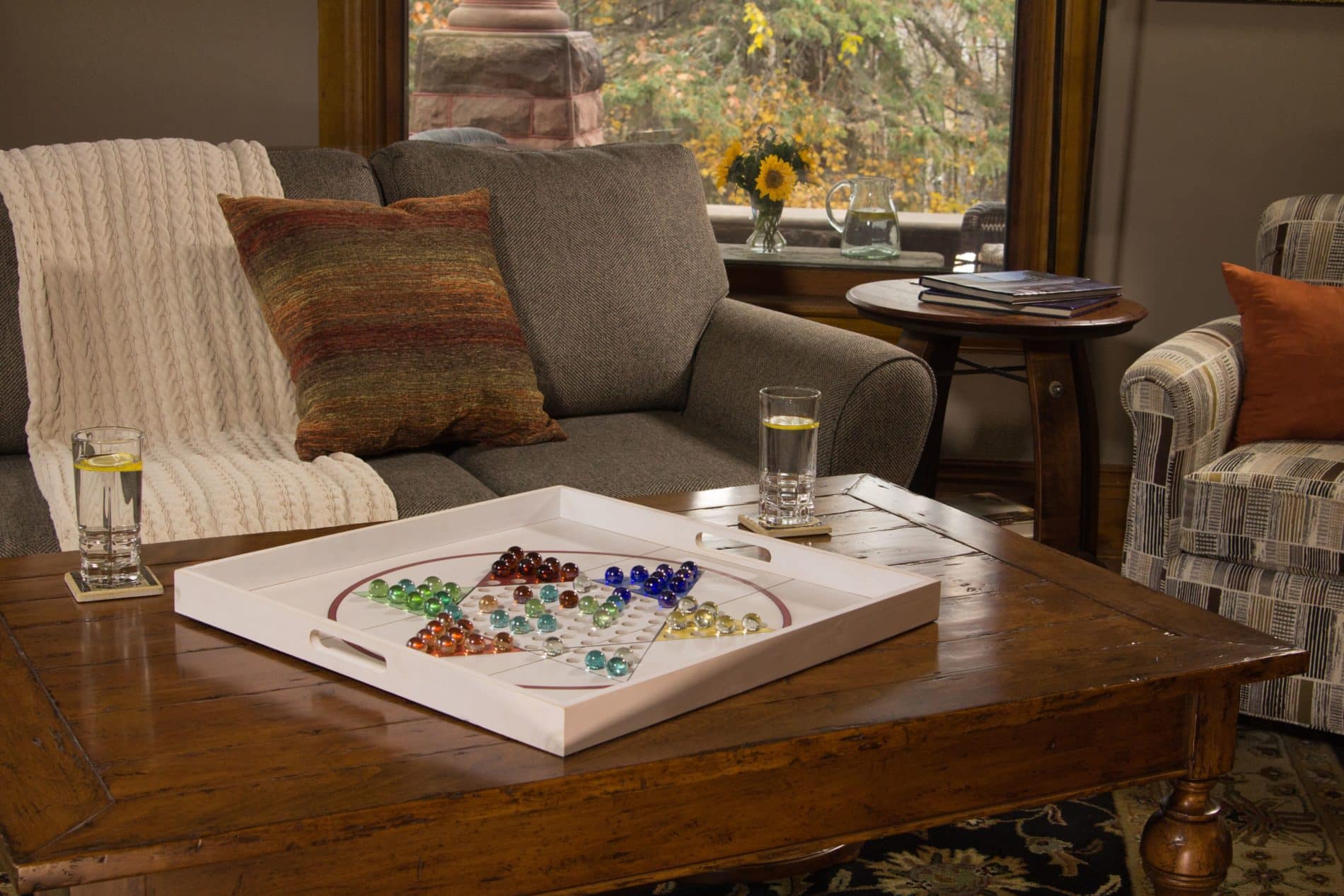 the finest accommodations around to make the most of your trip. The Pinehurst Inn Bed & Breakfast in Bayfield, WI, close to Meyers Beach, is a cozy bed and breakfast that provides luxurious rooms, eco-friendly amenities, and of course, a hearty, homemade breakfast first thing in the morning. When you're not enjoying the many nearby attractions of Bayfield and Madeline Island, WI, like the many Wisconsin state parks and other outdoor attractions, curl up by the fireplace or take advantage of our comfy and peaceful environment. Check our availability today to start planning an unforgettable trip you will always cherish!