Bayfield Wisconsin offers endless opportunities for outdoor adventures! Whether you want to take a boat trip to the beautiful Apostle Islands, or bike along Mt. Ashwabay trails, or go hiking, kayaking, or bird watching, this hidden gem of American wilderness has something for you! And of course, that means you expert fishermen as well! Lake Superior offers prime fishing spots in a beautiful scenic destination. We have already highlighted some great companies to sign up with for fishing tours. One of the best areas is the Chequamegon Bay. The bay is a prime fishing spot now and has been for years. And before you go, make sure to book your stay with us at the Pinehurst Inn Bed & Breakfast!
Our Chequamegon Bay Fishing Guide, Just for You!
Summer Catchin'
Summer is the most popular time of the year for fishing in the Bay. The Summer fishing season really begins in June, but earlier in May is also a popular time. As the winter ice finally dissipates, fishermen come to the Bay for good hauls of Walleye and Northern Pike. Keep in mind that, per regulations, fishing is strictly catch and release until June. Make sure you check the official regulations for the exact date. May is also a popular time for trolling trout and salmon.
When June arrives, the water gets warmer. You are allowed to catch small-mouth bass, but are limited to one that is at least 22 inches long. The summer heat also brings in plenty of Perch!
Finally, August brings the intense heat. Most trout and salmon are deep in the water, so fishermen bring downriggers during this time. Walleye trolling is also quite popular in Chequamegon Bay during this time. When September arrives and the waters begin to cool once more, the area sees an influx of Brown Trout, Chinook, and even Rainbow Trout.
Winter Ice Fishin'
Now if you can't make time for a vacation during the summer, don't worry! There's also plenty of popular ice fishing in the Bay, beginning in December. Depending on the amount of ice, you may find yourself with an abundance of shallow water trout.
In January, the Bay becomes a prime hub for deep water ice bobbing. Because of the Wisconsin weather, expect the ice fishing to remain a booming activity until about March, when the ice begins to thaw and the weather heats up, preparing for the Summer fishing season once again.
Stay at the Pinehurst Inn Bed and Breakfast During Your Next Fishing Trip!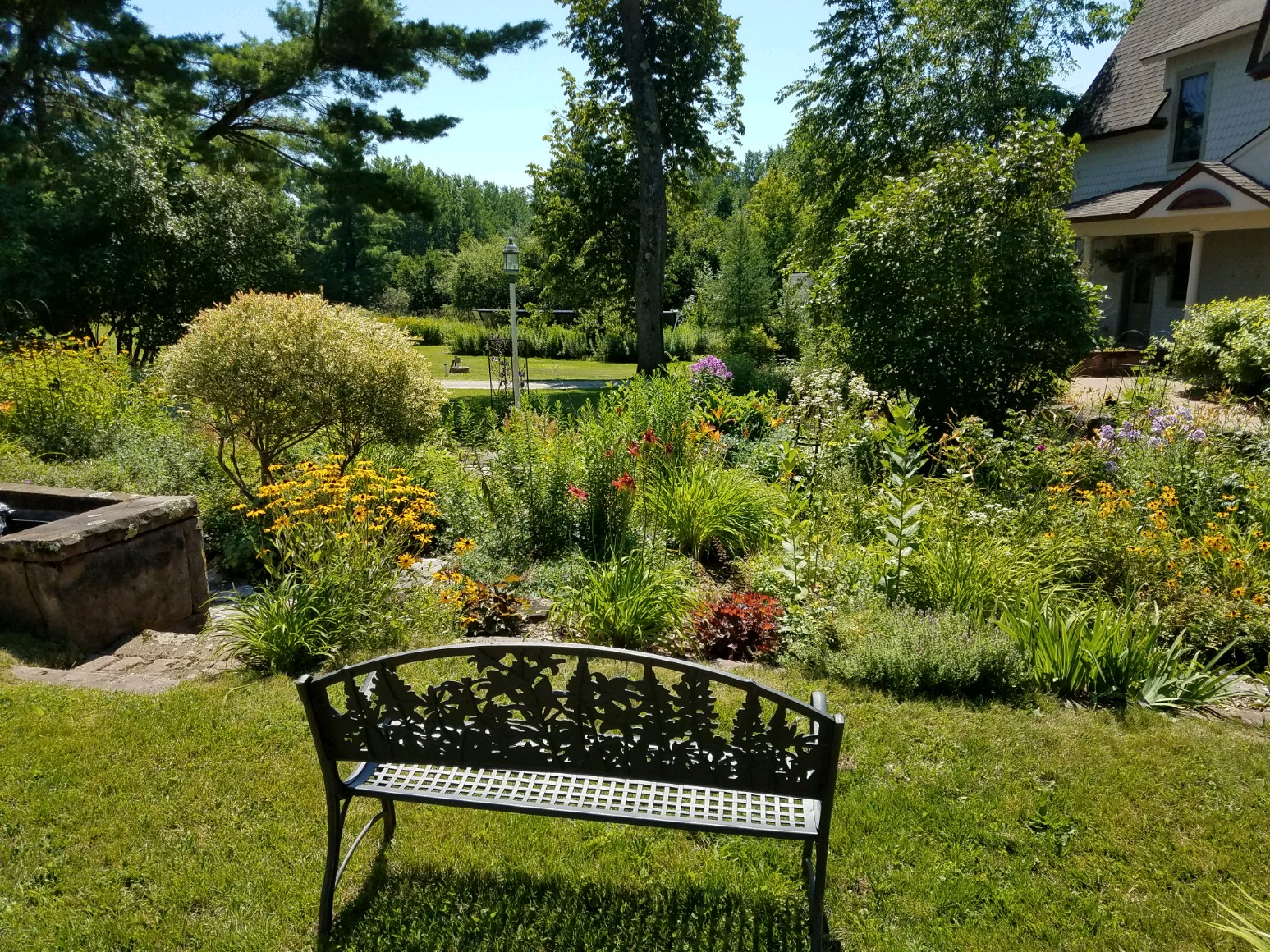 Check out Pinehurst Inn Bed & Breakfast for your place to stay for your next fishing trip to give yourself the best of both worlds–spending the day on the water and having luxury accommodations to come home to. Why not experience some of the other amazing things that Bayfield WI has to offer while you are in the Bayfield area for your fishing trip. Pinehurst Inn Bed & Breakfast features eco-friendly amenities and comfortable and inviting surroundings, including gorgeous perennial gardens and towering pine trees on the more than three acres of property. You stay also includes a hearty and delicious three-course breakfast and an afternoon snack. You're bound to love our outstanding and exquisite Inn, so don't delay and book today!