If you're looking for an incredible experience in the great outdoors, Bayfield, Wisconsin is the ideal destination for you! From hiking through the fascinating Apostle Islands to exploring the breathtaking sea caves, this area has all the ingredients for an amazing vacation. With its prime location on the banks of Lake Superior, opportunities for fun in and around the water are endless! Fishing in Lake Superior is another beloved pastime here; this enormous body of water is home to an abundance of different fish species, including walleye, salmon, and trout. This is also a great way to see some of Wisconsin's most scenic views while spending time in the beautiful weather with your friends or family. Discover the best fishing companies for an enjoyable afternoon on the water and book your trip today!
5 of the Best Companies for Fishing in Lake Superior
1. Dave's Fishing Charters
When you book a trip with Dave's Fishing Charters, you'll get the chance to hop aboard the Nauti-Gal, a deluxe vessel designed specifically for fishing in Lake Superior. This amazing boat is fully equipped with everything you might need, like a GPS, radio, lightweight rods, extra gear, and, of course, plenty of bait!
2. Day-Out Charters
See Lake Superior in all of its glory by booking a fishing trip with Day-Out Charters! They guarantee you'll catch fish in the Apostle Islands of Lake Superior when you fish with their skilled and knowledgeable crew- and if you don't, then you don't have to pay!
3. Hook & Fin Charter Company
Enjoy some of Wisconsin's most picturesque scenery on a trip with the Hook & Fin Charter Company! They offer fishing trips throughout the Chequamegon Bay and the Apostle Islands to make sure you get as many bites as possible.
4. Black Warrior Charters
Black Warrior's marine services are like no other! In addition to providing excellent fishing charters throughout Lake Superior, they also have a 24/7 water taxi service and towing and salvage services to make sure you have a fun and safe day on the water.
5. The Xtreme Angler Fishing Charters
You're guaranteed to come home with a huge load of fish when you go out fishing with the Xtreme Angler Fishing Charters! They offer a variety of different trips throughout the Madeline Island, Bayfield and Washburn areas, depending on what kind of fish you'd like to catch. You can also customize your trip to ensure you have the best experience possible.
Come Stay with Us at Pinehurst Inn Bed & Breakfast!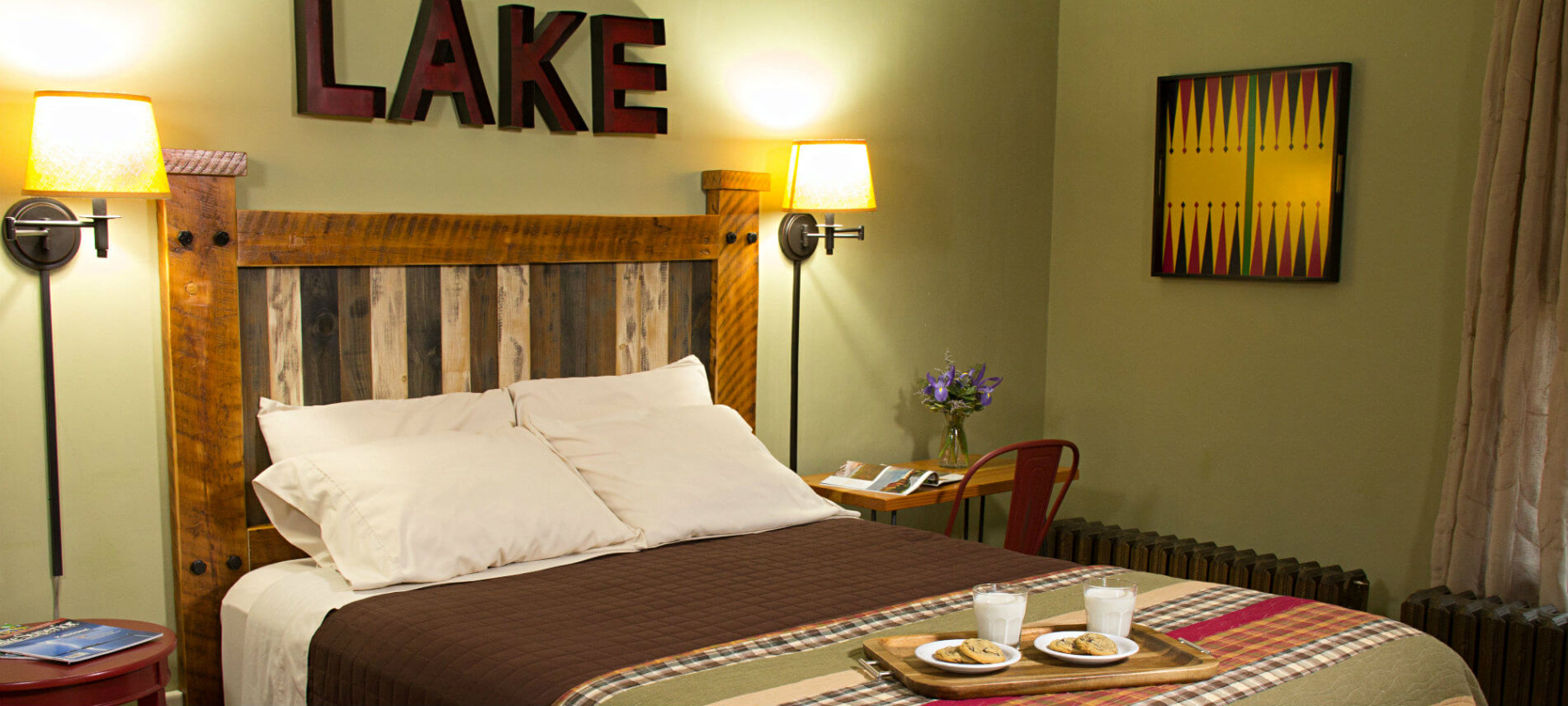 Complete your adventure on Lake Superior by staying in the most luxurious lodging! Pinehurst Inn Bed & Breakfast provides deluxe lodging in Bayfield, Wisconsin, that specializes in providing each and every guest with comfortable, eco-friendly furnishings and amenities. In addition to serving a hearty three-course breakfast to start your day, you are treated to an afternoon snack when you return from your day the Big Water. Don't wait another minute to start preparing for your dream vacation; check our availability online right now to begin planning the trip of a lifetime!
To learn more about the many things to do in Bayfield, WI, click here.